Reviews for Seim Orthodontics
See What Our Patients are Saying
Dr. Seim takes pride in providing the best possible orthodontic care for every patient she welcomes to Seim Orthodontics.
Take a look at some of the many happy patients we've helped by reading their stories below!
Teeth Look Awesome
Thank you for the wonderful job you did on Nate's braces! His teeth look awesome! You will be highly recommended from our family!
– Lynn B.


A Great Experience
Loved that Dr. Seim isn't quick to treat if we can wait until all my son's permanent teeth are in! Had a great experience! Clean office, prompt appointment!
– Owen J.


Awesome, Gentle and Friendly
Our son Julian is so excited. He couldn't stop talking about how awesome, gentle and friendly you are! He even lectured us on the importance of brushing our teeth. I would have brought him in 10 years ago just for that. Haha. Thanks Doc Lisa and Becky!
– Scott


Great Time Spent
Great time spent with graphics and explanation of process, treatment, cost, and time to answer any questions that we may have had.
– Kim


So Patient and Kind
My daughter was lucky to be Dr. Seim's patient a couple years ago. She has special needs including being completely deaf and Dr. Seim was so patient and kind to her. My daughter has a beautiful smile thanks to her and her amazing skills.
– Gina


Made Me Feel Comfortable
At first I thought orthodontists were scary like dentists, but they aren't. Dr. Seim was the best and made me feel comfortable and brave to go in there. Not afraid of anything she throws at me.
– Albany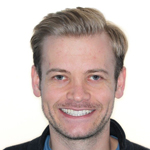 Positive Experience
"I've been working with Dr. Seim for more than a year going through Invisalign treatment. Had nothing but a positive experience!"
– Nikolay


Dr Seim is fantastic!
"She has been my daughter's orthodontist for a year and a half and the entire experience has been great. She is very thorough, answers any questions we have, takes her time with us and truly shows she cares. The result has been absolutely beautiful teeth and we are so thankful for that. We highly recommend Dr. Seim!"
– Barb B.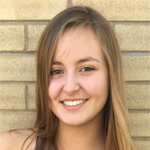 Thank you!
"You made having braces not so bad, thank you for making my smile beautiful!"
– Olivia


The Best
"Dr. Seim is the best out there! She is very knowledgeable and understanding and you feel like you are in good hands when you are in her care! She always has a friendly smile and is more than happy to answer any and all questions and concerns. She is so kind and gentle and her professionalism is top notch! We have been through a lot of orthodontists over the years in our family and she is the best!"
– Savannah C.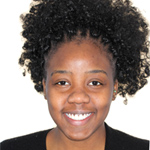 Personable and Professional
"I was a patient of Dr. Seim for 2 1/2 years. I enjoyed every minute. She made my journey an interesting one. She is both personable and professional. If I could, I would keep my braces on forever."
– Tyra C.

Kind and Caring
"I have been using Dr. Lisa for almost two years. She pays attention to detail!! She is also extremely kind and caring. I enjoy my appointments and visiting with her. I will encourage everyone I know to use her for their orthodontics. I highly recommend her!"
– Chastidy D.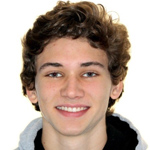 She Listens
"Dr. Seim has been great! She explains procedures in detail, listens to concerns, is thoughtful and caring."
– Mary B. (patient's mother)

Professional and Fun
"So very wonderful! I was 26 when I first got my braces, and Dr Seim was always very understanding of the problems that come with adult braces, she also was very good at explaining what she was doing and why she was doing it. 1 year into having my braces I got engaged and came to Dr. Seim and she helped me figure out a realistic time line for my braces so we could set our date and I would feel confident that I would not have braces on for my wedding day. Dr Seim was always so professional, fun and delightful to have as my Orthodontist throughout my orthodontic process."
– Melissa H.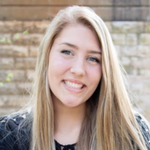 Very Knowledgeable
"I was a patient of Dr. Seim for a little over a year and half and I enjoyed every minute of it. Not only is Dr. Seim very knowledgeable and meticulous about her work, but she is very passionate and dedicated to her patients. While ensuring she does the best in your treatment, she does a marvelous job at making you feel welcomed. Dr. Seim is one of the most personable and diligent professionals in the orthodontics field, highly recommend!"
– Alyssa E.

Orthodontist Lake St. Louis, Wentzville, O'Fallon | Seim Orthodontics