Traditional Braces in Lake St. Louis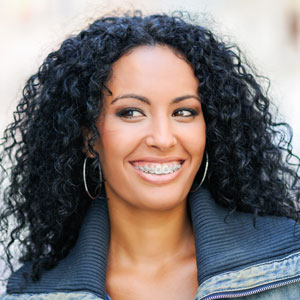 Ready to take your smile to the next level? Whether you're seeking braces for yourself or your child, Dr. Seim has the knowledge and skills required to help you achieve the smile of your dreams!
Metal braces are the most common type of braces. Dr. Seim practices modern orthodontic techniques using low-profile, high-quality stainless steel brackets. They are smaller, more comfortable, and more attractive than braces of the past. At every visit, you will have the option to choose fun colors and make your smile unique.
Frequently Asked Questions
Who is a candidate for traditional braces?
Dr. Seim is proud to offer metal braces to adolescents and adults who would like to improve esthetics and function of their teeth. Traditional metal braces remain popular because they are effective and economical.
How long does a course of treatment last?
Because each patient is unique, it's difficult to say. Patients typically wear braces for 12-30 months, but some limited cases can be completed in as little as 6 months.
How often will I come in for appointments?
It depends on the treatment, but generally at Seim Orthodontics, appointments are scheduled every 4 to 8 weeks.
Schedule Your Visit
If you think you or your child may be a good candidate for traditional braces, Dr. Seim would love to meet with you and explain the process further. Contact us today to get started!

Traditional Metal Braces Lake St. Louis, Wentzville, O'Fallon | (636) 265-1995