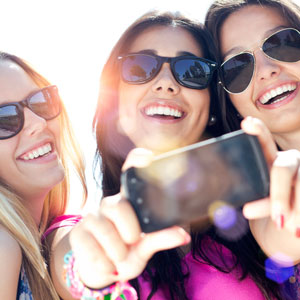 When our patients are finishing up their orthodontic treatment, many of them wonder what their retainer will look like. Will it be bulky? Uncomfortable? To help you understand more about your retainer, let's take a look at the two styles of retainers that we offer at Seim Orthodontics.
The Essix Retainer
The most popular is called an Essix retainer, which is clear plastic and looks similar to an Invisalign tray. Patients love these because they are virtually invisible and most people won't know you're wearing anything at all. These are also great at retaining teeth that were very rotated before braces. Essix retainers can be made quickly and are given to you the same day you get your braces off.
The Hawley Retainer
The second style is called a Hawley retainer, and this is what you might consider an "old-fashioned" style retainer. These are made of acrylic and a metal bar that goes across your front teeth. Some people (myself included!) feel that these are more comfortable than the Essix retainers. They allow the teeth to settle into your most comfortable, natural bite after the braces come off. These retainers are made by a lab, which means there is a 1-2 week turnaround time, but you get to choose the acrylic color.
Which Retainer Is Right For You?
Of course, we will make a recommendation as to which style of retainer is best for you and your teeth, but the decision is ultimately up to you. If you want one of each, or if you want a backup set of retainers from the get-go, let us know when we take your braces off. We can make it happen!
Contact us with any questions you might have about retainers. Interested in having a straighter smile? Ask us today about scheduling a free consultation.