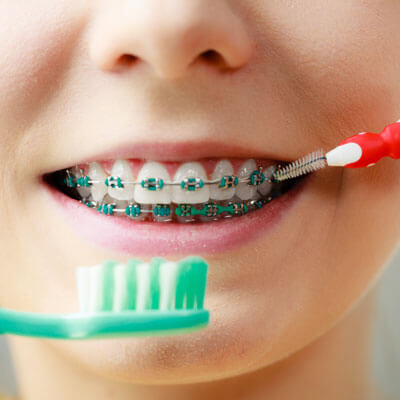 Yes! All of our brackets can have colors (we call them "ties"). Ties go around the brackets to secure the wire to the brackets. The ties are changed at every appointment, so you can choose a new color every month if you want!
Even the clear brackets can have color ties if you wish, although most people choose clear ties to match the clear braces, and make the braces less visible. You can choose up to two different colors at each appointment. School colors are popular with our students, and seasonal colors are popular around the holidays. We have a wide variety of colors to choose from (24, to be exact!), so you won't get bored with your options.
If you're looking for a color to make your teeth look whiter, or you're looking for something that will blend in, or you're just not sure which colors to choose, we are happy to make recommendations. Color ties are the fun part of having braces, so have fun experimenting with them!